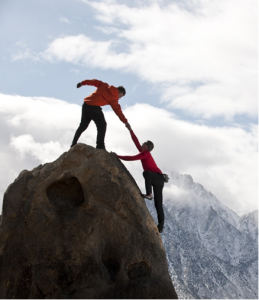 Greek Law office of Russian-speaking lawyers " ADVOKATI.GR " provides consulting services in Russian in Greece. We provide all kinds of consulting, legal and financial audit, engineering and technical consulting services at every stage of the establishment and registration of commercial and non-commercial entities, as well as tax planning of all activities throughout Greece in Russian.
Highly qualified professionals, the partners of the Greek Law office of Russian-speaking lawyers " ADVOKATI.GR " are ready to assist entrepreneurs interested in investing in Greece or simply those who want to start either a commercial or a private activity in Greece: starting from the purchase of a small apartment building or house by the sea, concluding with the establishment of a diversified business activities.
OUR PARTNERS.
Financial Consulting: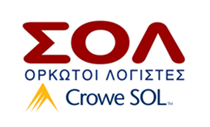 COMPANY «SOL S.A.» (MEMBER OF «CROWE HORWATH INTERNATIONAL»)
The largest company of Chartered Accountants – Auditors of Greece and one of the biggest national companies of Chartered Accountants – Auditors in Europe.
It provides its services to more than 30% of private, mostly companies and enterprises and wider public sector.
It has the largest network of offices and partnerships in Greece and the Balkans.
The staff of the company includes the largest number of Chartered Accountants of auditors and inspectors of other stages that exist in Greece
Offered services:
Audit Companies (Joint Stock Company and Limited Liability Companies, banks, insurance companies, investment companies).
Organization – Valuation and Merger.
Tax Audit (Tax Statements, to provide control of the certificates for the tax authorities).
The company "SOL SA" is a full member of the company «Crowe Horwath International», one of the 30 largest networks of independent companies providing financial and consulting services, which operates in more than 130 countries, with 752 offices of two hundred independent companies – its members, who can serve their clients in the following industries: Auditing and accounting, Consulting services (International taxation, valuation, risk management, etc.), Hospitality, Tourism, Leisure Business).
Engineering Consulting.